The Underwoods of Napa Valley is a feature-length film based on Janice L. Dennie's novel, KENTON'S VINTAGE AFFAIR, the first book in THE UNDERWOODS OF NAPA VALLEY series.  Vintner, Kenton Underwood deals with internal conflict, a complicated love relationship, and obstacles in the competitive Napa Valley wine industry–a story that has rarely, if ever, been reflected on film or television.
FAMILY BACKGROUND
Henrietta and Frank Underwood worked as sharecroppers in Waco, Texas before moving to Napa, California during the Great Migration. They made a modest living growing corn and then in the eighties, switched to growing Cabernet grapes. After opening Underwood Hills Winery, they became independently wealthy. Although Frank has since passed away, Henrietta has turned over the running of the winery to her eldest grandson, Kenton Underwood.  Henrietta's focus these days, is on marrying off all of her adult grandchildren to loving spouses, beginning with Kenton. She's dubbed each one with a character trait.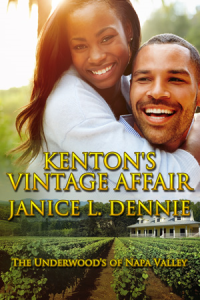 KENTON UNDERWOOD, is "the protective one."  Protective of his family, Kenton stays busy producing award winning wines while running the family winery and competing with vintners from local and international wineries.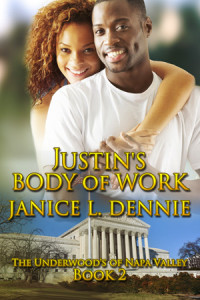 JUSTIN UNDERWOOD, is "the strong one." He's a passionate civil rights attorney and a modern day knight in shining armor who fights to protect the woman he loves in court.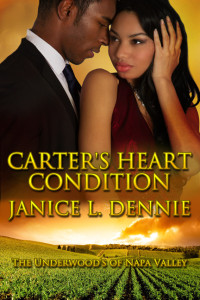 CARTER UNDERWOOD, is "the gifted one."  He's a brilliant, self-centered Silicon Valley billionaire who has suffered burnout and returns home to get a new perspective on life. He's used to controlling his time, money and heart until he meets Courtney Oliver, the former "Miss Oakland" who makes him realize his heart has a mind of its own, and he can't tell it who to love.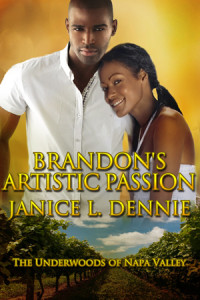 BRANDON UNDERWOOD, is "the artistic one." He has lost his passion for painting until he meets Ciara Alexander, an ambitious ballerina whose biological clock is ticking. She must choose between her successful career, and the man she loves.